Weekly Roundup: Elon Musk's Boring Company, Instagram 700 Million Users and More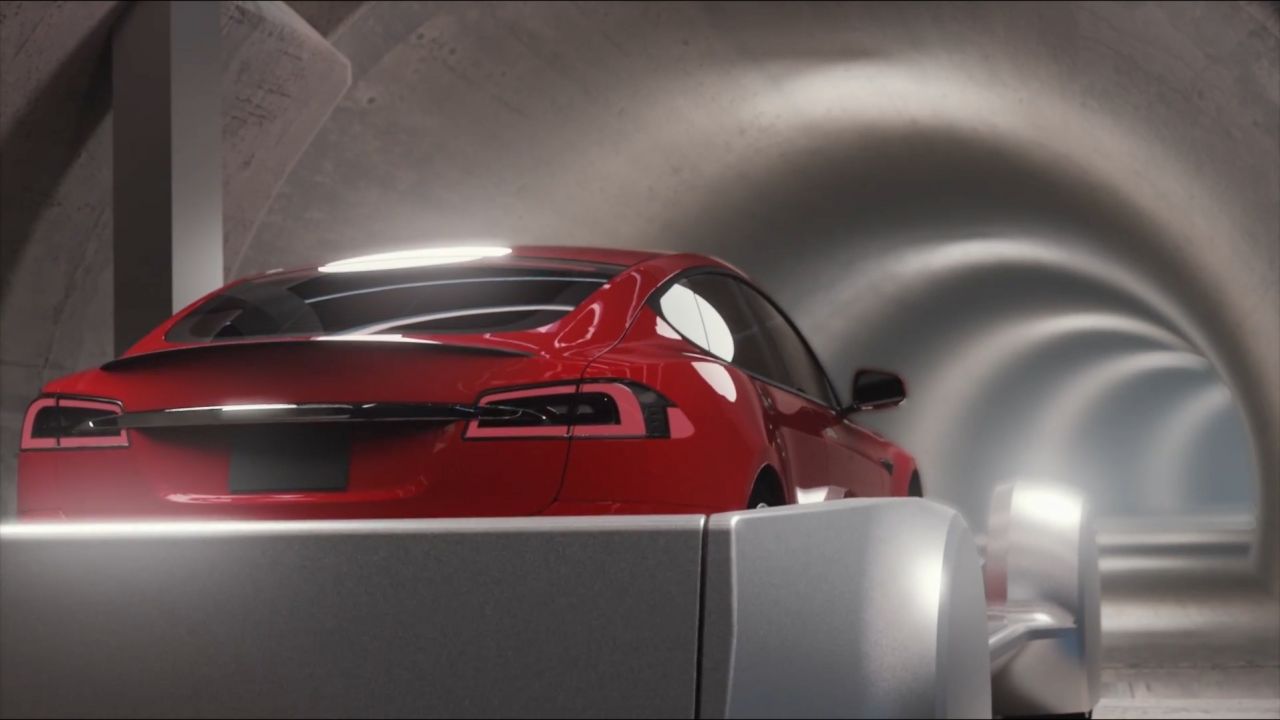 AoiroStudio
Apr 30, 2017
We all had a long week of work, school and maybe vacation (some of us) and after spending some time relaxing with family, friends; we'll mostly spend be ready to tackle a new week. Before you do, it's time for the Weekly Roundup where we curated our some of the interesting things that happened on the Web either it is news, a new tool to try, a cool video and some sites inspiration that caught on attention. We'll also include some Abduzeedo articles from the past week just in case that you've missed them. Time to sit back, see what you've missed and gear up for the next one.
If you do have any suggestions, send us an email or via Twitter @AoiroStudio
From the Web
Make mobile apps without writing code
Generate gorgeous confetti patterns in 1 click.
From Abduzeedo
 BIOTIF is a modern Grotesque sans serif with a geometric typical characters, Inspired by Modern Style & Industrial Era Typographic and Graphic design, comes in 16 Fonts +Italic from Light to Black, BIOTIF is was manually hinted and optimized in small sizes for screens 
 Skillshare is an online learning community with over 15,000 classes where anyone can discover, take, or even teach a course. After tapping into this amazing resource for over a month now, I'm happy to say that it is a great resource of practical knowledge from well-known creatives who are big names in their respective industries. You can get 2 months for free by checking out this link or by using the promo code "abduzeedo". I've had the chance to finish three online design classes or courses so far and I'd love to share a little bit of my findings. 
 Let's take a look at this cool photography mixed with digital art by aditya aryanto. His project is named: Minecraft in Real Life and it's basically what animals would look like if they were treated with a Minecraft theme and as Aditya called it: Anicube. I can't say that I find this project quite creative and fun execution as well. Check it out! 
A new beginning. A second life. Not something you usually associate with an old tennis racket, (a wooden one, no less)! But that is just what multi-talented South African photographer, designer, VJ and embroiderer Danielle Clough has done – and quite beautifully. Clough takes ordinary found objects and literally transforms them into works of art through the decidedly old-school handicraft technique of embroidery design.
 I've always been fascinated about the amount of time spent on an illustration or a painting, maybe it's because I am not patient enough. On the other hand, let's take a look at the stunning work of Maria Tiurina and her art. She focus her work into digital art and character design as well, we are looking at her most detailed watercolour painting to date, it took months to create from the light pencil to the final result. You should definitely check out the timelapse video below. 
 Have you ever set out on the daunting task of creating a personal website to promote your business or online shop, portfolio, passion project, etc…but haven't been able to quite find the motivation or time to do so, especially the task of having a great web design? We here at Abduzeedo have certainly become big fans of Squarespace for its ability to deliver accessible, beautiful website design for anyone looking to tackle their dreams and make a mark. Squarespace is a one-stop shop for creating a beautiful home online without all the back-breaking work of installing software, worrying about bandwidth, applying security patches or even the overwhelming nature of making sense of it all. Squarespace makes it so incredibly simple it's almost impossible to believe. Just upload content, customize your design leveraging their copious template choices, more than 45 to be exact, and you're ready to go. 
 Smooth Alphabet is a typography project created and shared by Jose Carlos on his Behance profile. As the title suggests, it's about it's all about a 36 letter alphabet done in 3D with very smooth forms. The most fascinating thing besides the typography design itself, is the fact that Jose created a letter per day. In addition to that, it wasn't the first time he challenged himself to achieve that feat, it's actually the 4th edition of this personal challenge. I have to say, I struggle to post a photo a day, and it only requires me to snap a photo. Imagine creating a 3D artwork every day. That is one of the reasons to feature his work here on ABDZ. 
 Aldo Sessa is a concept art direction, UI/UX and web design project created and shared by Adrián Somoza. Aldo Sessa is a well-known photographer and artist from Argentina. With this concept project Adrian really takes advantage of the beautiful imagery to make a web site that almost feels like a museum exhibition. Super clean and simple it's a great example of web design in my opinion. 
 Let's take a look at this cool series of digital art and set designs named: Unsmart Devices. Designed by the mighty folks from FOREAL Studio, it's a great study of creative explorations of what could be our everyday things if they were "unsmart". Having our share of several viral fail videos, let's just say that some of the concepts in this series revealed another aspect of us humans experimenting with objects that aren't necessarily right for its purpose. I let you be the judge!